Less sugar for Müller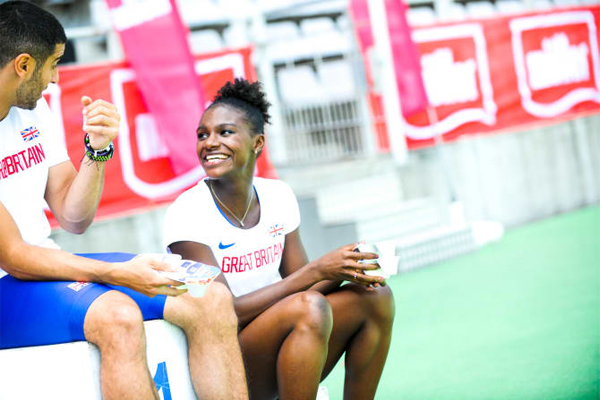 Müller Corner, one of the UK yogurt ranges, is set to reduce sugar by up to 9% and gain a creamier texture, thanks to the discovery of a new yogurt culture, the company says. Following a research and development process, which involved access to more than 13,000 strains, Müller discovered that the combination of two specific yogurt strains, created a less sour tasting yogurt which means less sugar is required to be added to create a better taste.
Having already reduced total sugar by 13.5%, equalling 1,759 tonnes, the new mild recipe could allow Müller to reduce sugar in its Müller Corner range by 9%. At the same time, the dairy company is also removing all added sugar from its core Müllerlight range, reducing the total sugar content by up to 28%.
Müller, the Official Yogurt Of British Athletics, has worked for the last 18 months to develop the new culture and the new recipes, which will be available from May 2019. It's backed by consumer testing, with respondents preferring the thicker texture and creamier taste.
Having recently reformulated Müllerlight Greek Style and Müllerlight Fruitopolis so that they include 0% added sugar, Müller had also previously reformulated the iconic Müller Corner Strawberry flavour so that it has 19% less sugar and launched Müller Corner Plain, the dairy company's first ever Müller Corner made with unsweetened natural Greek style yogurt.
Michael Inpong, chief marketing officer at Müller says,  "By changing the culture we use to make our yogurt we've created something completely unique. Not only does the new corner yogurt recipe have a thicker and creamier texture, but it has less sugar. It's backed by our consumer sampling, and we're very excited to bring this new recipe to market."
Related content